The functionality of the Trading signals of our bots has been replenished with a new option - Immediate start.
In this article, we'll take a look at all 3 options available to you.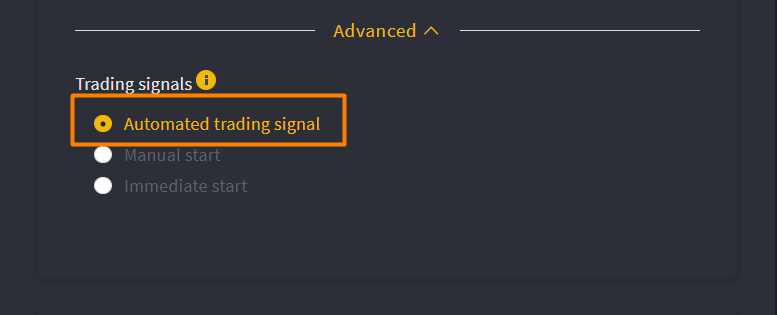 Automated trading signal - works on the basis of Bollinger lines, but modified by the Jet-Bot team, very effective for scalping and fast trades.
Suitable for situations where you have a set of settings that allows you to face the most common situations in the market. By calculating your settings according to the situation, you can achieve a good result.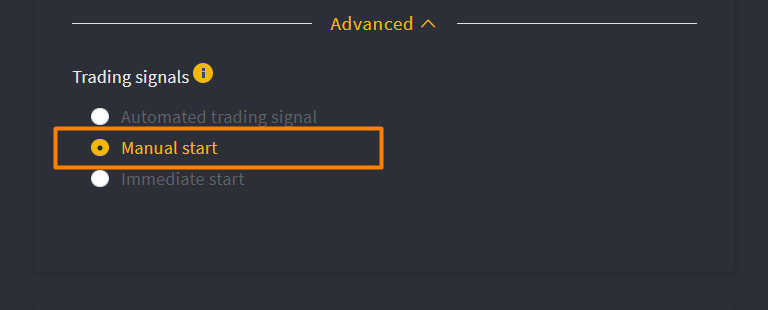 Manual start - allows the bot to start trade only if the owner presses the start trade button.

This type of signal should be used in situations where the market is not defined, you carefully choose the moment to start a trade. It can also be selected for situations where you don't want to pause the bot, but you also don't want to expect a start in the near future.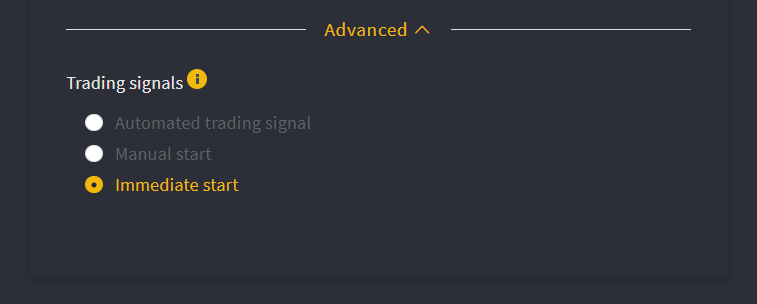 Immediate start - gives a sign to the bot to start a new deal immediately after the completion of the previous one.
It performs best in situations where the general trend of the trading pair is well known, so transactions will begin immediately, and small price fluctuations will allow you to increase the volume of the transaction on safety orders a little, which will lead to even more earnings.