In this article, we will consider the available functionality for the Trial period and a simple registration procedure.
Trial period
After registration, you will receive 3 free trial days, which will allow you to fully test our platform with all available functionality. In addition to demo bots, you will have the option to create Broker accounts or connect your personal Binance account using API Keys.
After connecting the exchange, you can create and activate your bot or connect any copy bot from our Marketplace.
Available functionality for the Trial period:
possibility to create 2 Broker accounts

connecting 2 Binance accounts via API

free copying of Top bots with no limit on the number

creation of 2 spot bots

creating 2 futures bots

leverage up to x20

no limit on profit: everything that you earn during your Trial period, you can withdraw.
After the completion of the Trial, you will be able to choose the appropriate type of Membership with the necessary set of parameters for trading.
To all new users, we recommend to start using the bot with min. trading amount and min. leverage and increase them after 2-3 days of trading.

We also recommend to launch 2 bots: short and long at the same time for a better understanding of how the bot works in different market directions.
After 10-15 completed deals new users obtain an understanding of how bot works and operates, so as understanding came - the trading amount could be increased.
If you will have any questions or need any help/assistance in setting up your first bots - please can contact our VIP manager in Telegram at @CS_Jet_Bot .
We also invite you to join our Telegram community chat. In this chat we discuss market trends and share relevant trading strategies 24/7.
Registration
1. Simply enter your email and password at the registration page and press the "Register" button.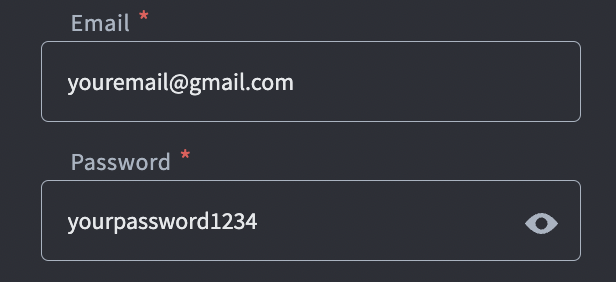 Note: After registration, you will receive a confirmation email. Please follow the link in the email to confirm your email address. You will have 48 hours to confirm your email.
2. Or simply use a one-click registration via social networks.