Dear users,
We are excited to announce that our platform is now offering NFT memberships for purchase! This new functionality is a big step forward for our service, providing users with a simpler and faster process for purchasing membership through the MetaMask wallet.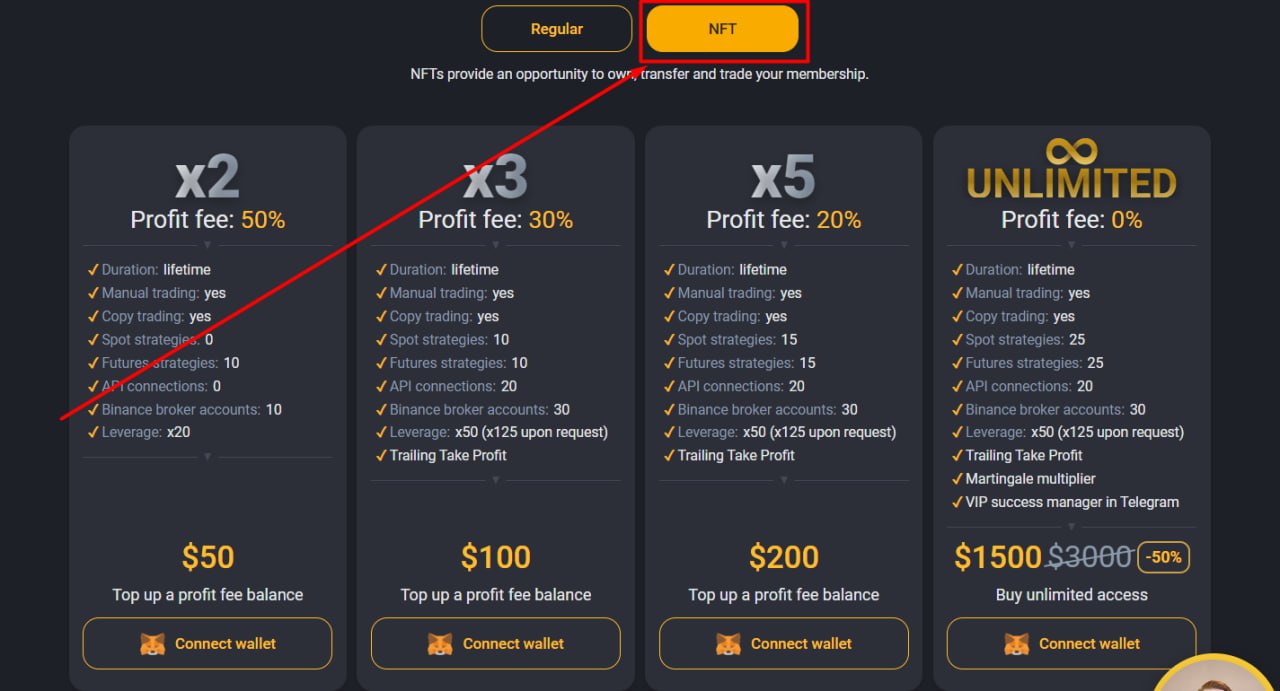 (you can find NFT membership in Memberships section, NFT tab)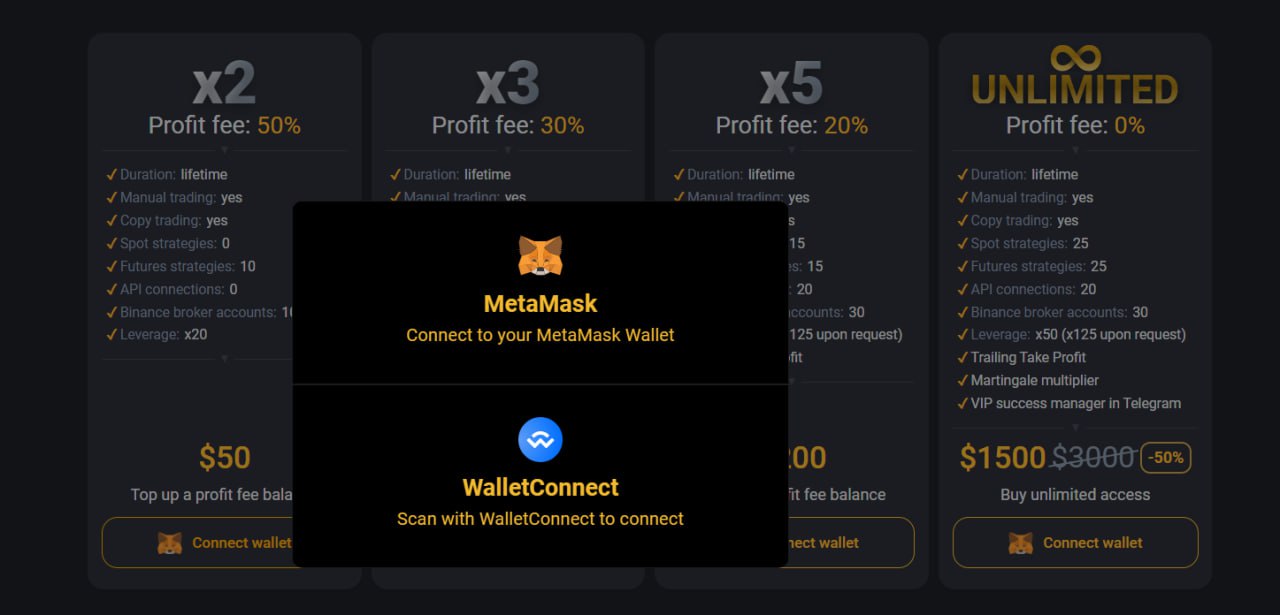 (you need to connect your metamast wallet, it will be a payment option and place where your membership will be stored)
But that's not all - owning an NFT membership comes with several benefits. Firstly, owners of NFT memberships will have a significant bonus/advantage when staking the GTP token. The profit growth from staking will be directly related to the presence of an NFT member and its type. By default, our staking APY is set at 5%. However, if you have an x2, x3, x5, or Unlimited membership, you are entitled to receive 10%, 15%, 25%, or 1000% APY, respectively. This means that your rewards will be multiplied depending on your membership level, allowing you to earn more with your investments.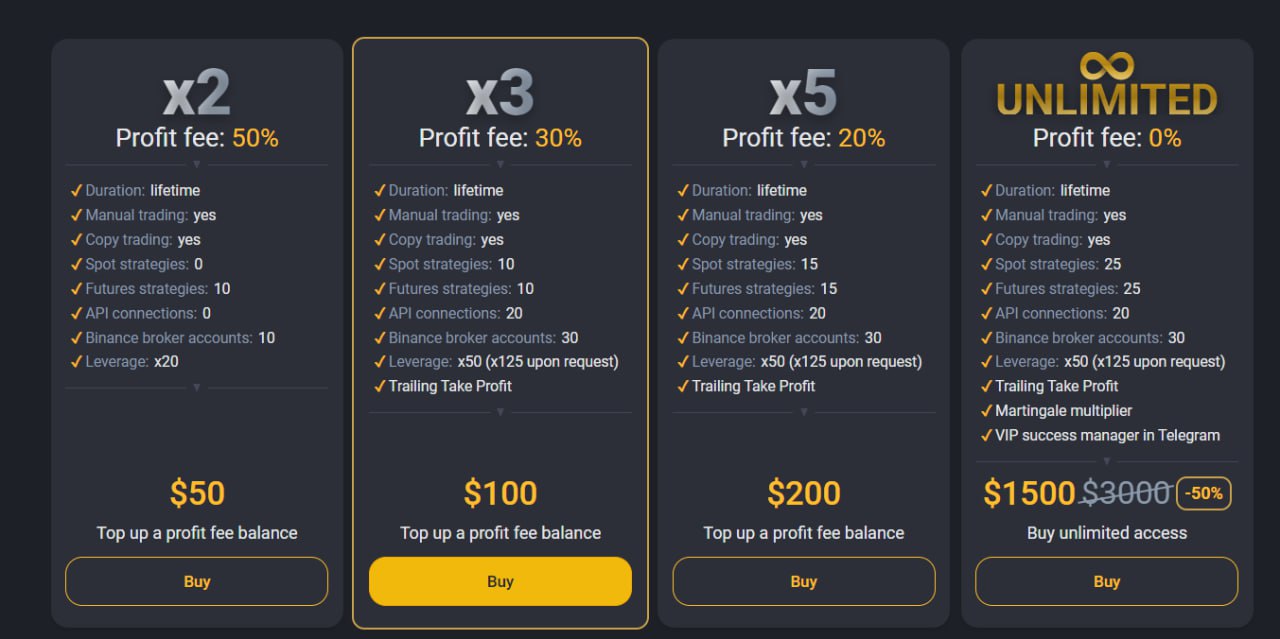 .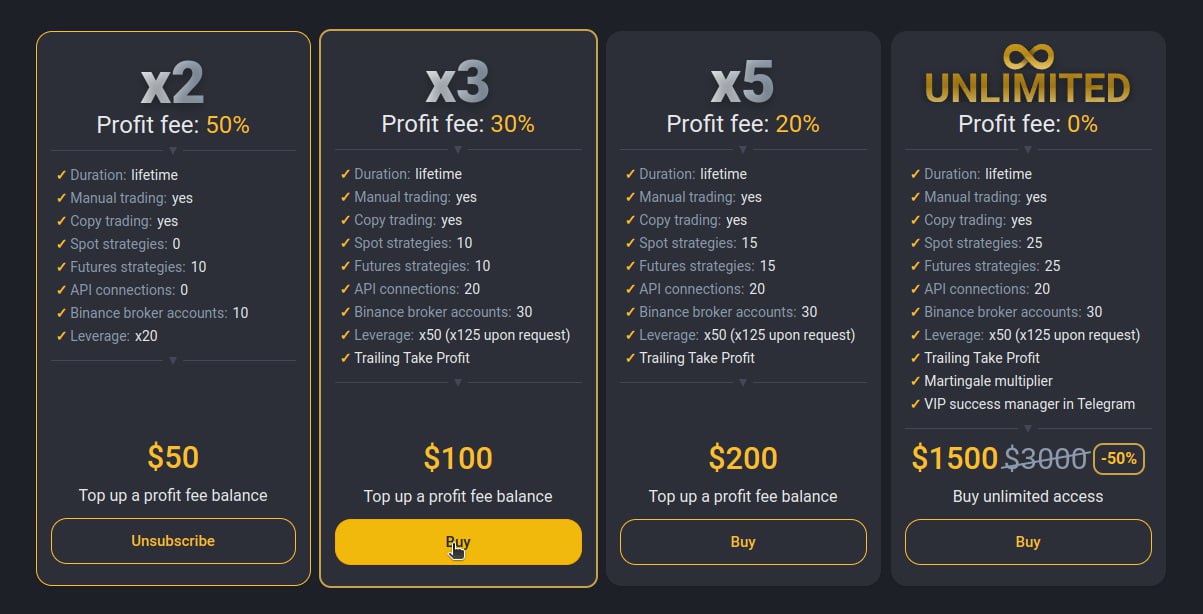 (Choose membership plan you want to start using and follow the steps)
What are the possibilities with an NFT membership?
Firstly, the purchase and activation process is simple and straightforward through the MetaMask wallet.
The NFT card will display information about the available membership and the remaining profit limit at the moment.
You can also own multiple NFTs at once.
Only one membership can be active at a time. If you need to activate another NFT membership, you need to deactivate the current one and activate the new one.
Additionally, NFTs can be transferred, gifted or resold to other MetaMask wallets (selling it in our Telegram community is not allowed)
.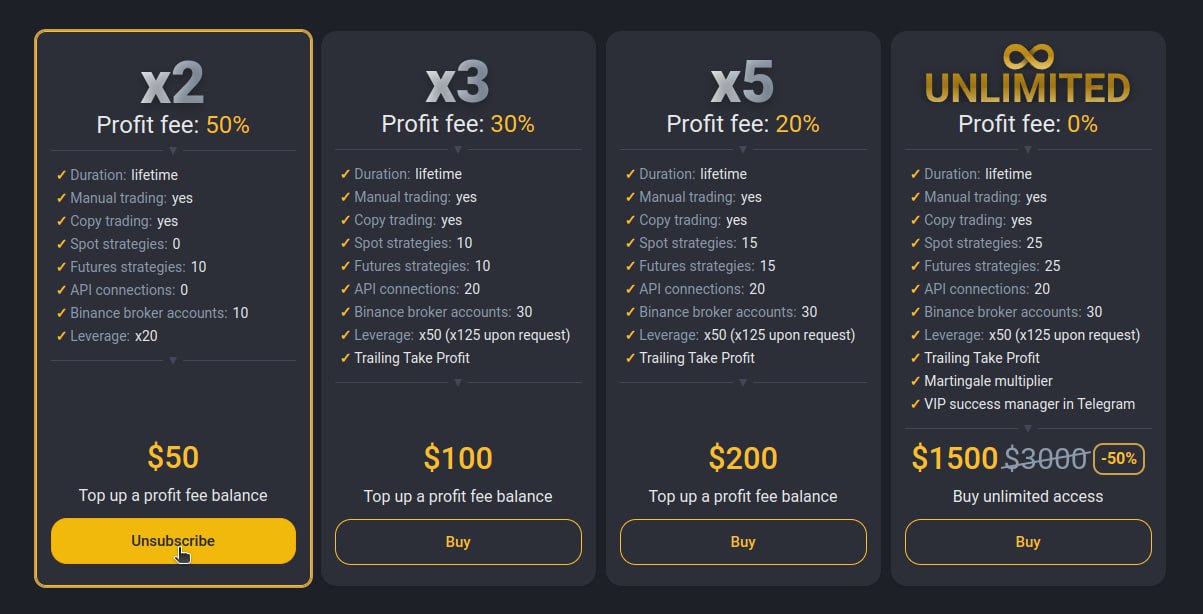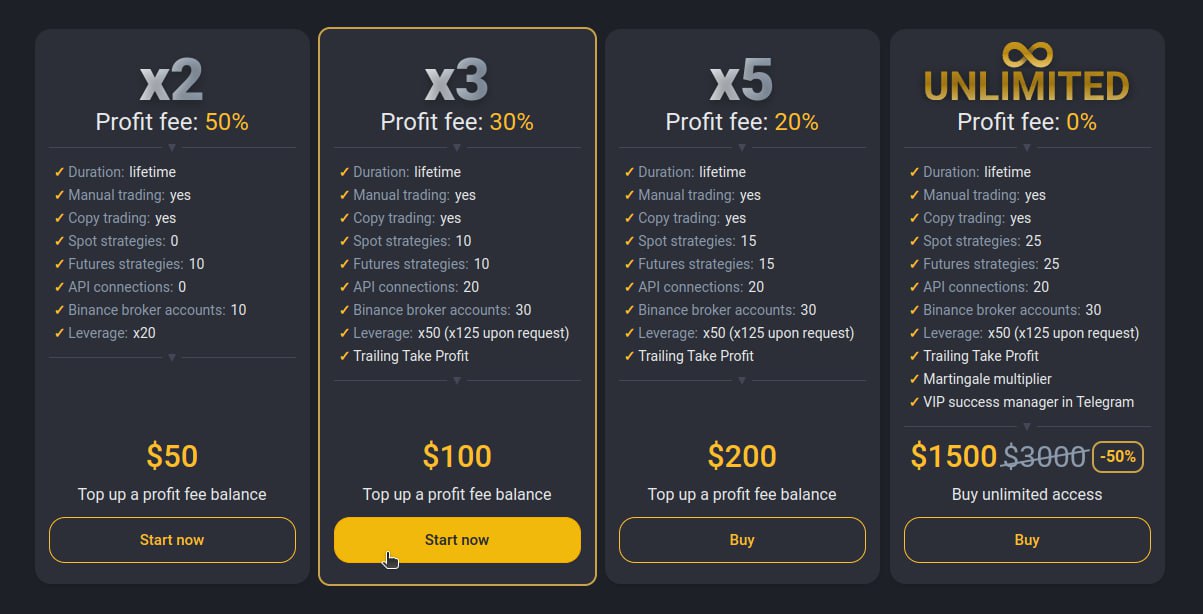 ( Note: you can own couple NFT memberships, but only one at the same time. In order to switch it, you can unsubscribe one and press start now at other one.)
We believe that our NFT membership program will provide our users with more opportunities to earn and engage with our platform, as well as provide an added layer of exclusivity and status.

If you have any questions, please do not hesitate to contact our customer support team.